Met Personal Training leer jij efficiënt bewegen en trainen, op een verantwoorde manier. Daarbij passen wij het sportprogramma aan op jouw niveau en jouw wensen, zodat je motivatie onverminderd hoog blijft en resultaat zichtbaar wordt.
Personal training is voor jou als je:
– jouw lichaam wil shapen, zonder extreme adviezen
– fysiek moet herstellen en opbouwen
– beter wilt presteren in je werk, sport of hobby.
Het unieke van ons team is dat wij verder kijken dan jouw traject. Onze missie is geslaagd als jij het sporten blijft volhouden als je bij ons klaar bent. Of je nu wilt reïntegreren na een burn out, een toelatingtest moet doen of een chronisch gebrek aan discipline hebt.
Personal Training in Veenendaal doe je dus bij het team van Marijn Evers!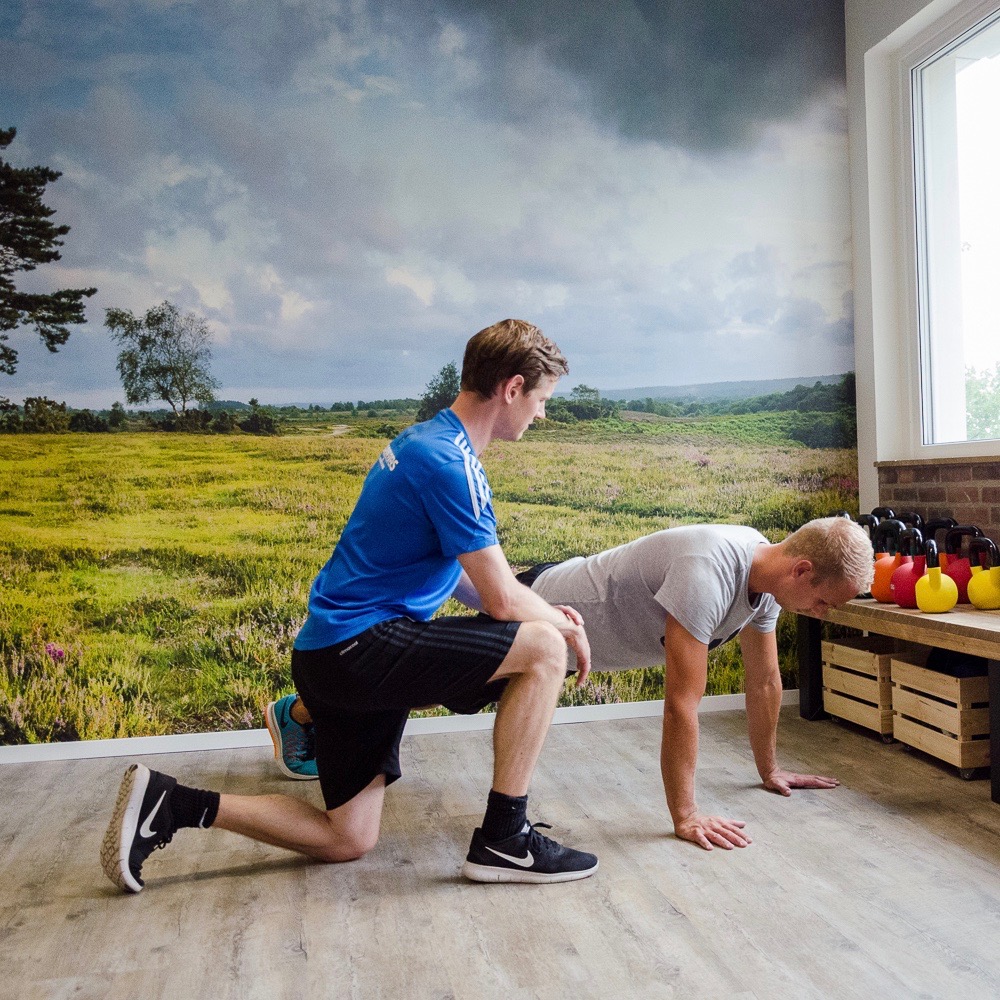 Meer informatie over personal training:
Wij gaan zorgvuldig met je gegevens om. Dat betekent dat we je gegevens puur en alleen gebruiken om jou van informatie te voorzien over deze dienst.
Lees er meer over in onze privacyverklaring.